Ta daa! I finished my Adv Print class with a bang this semester! This print is 24 inches x 36 inches (freaking huge)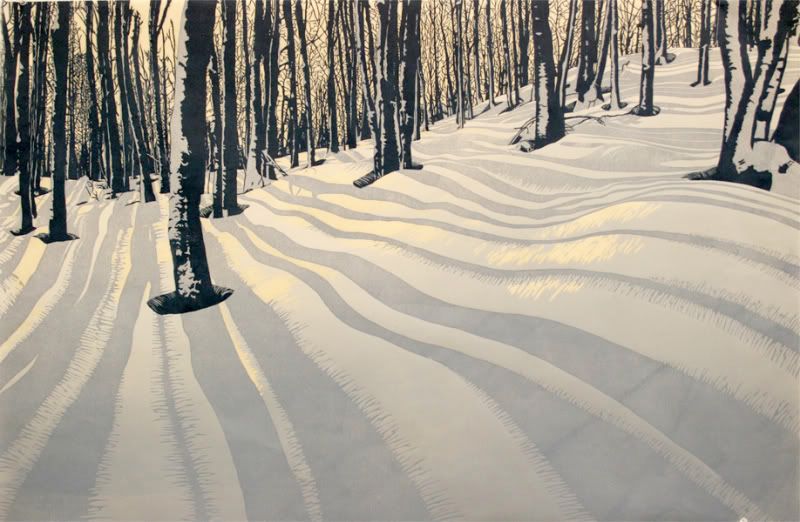 Hurray and now everything I do has to be just as good. Not like the pressure's on or anything… hehehheh.
Anyhow I am home for Christmas and have been chilling it out with my family. We just decorated the tree last night and my Christmas shopping is woefully not done. I guess I won't be buying anything online this year. Oh well I think I can manage my gifts from regular stores. I am playing puzzle pirates again after a long break during school madness. I missed Puzzle Pirates what a freaking awesome game.